In order to create playlist you should click on "Add New Playlist" button on the gray panel on the left. By clicking on that a pop-up shows up to ask your playlist title.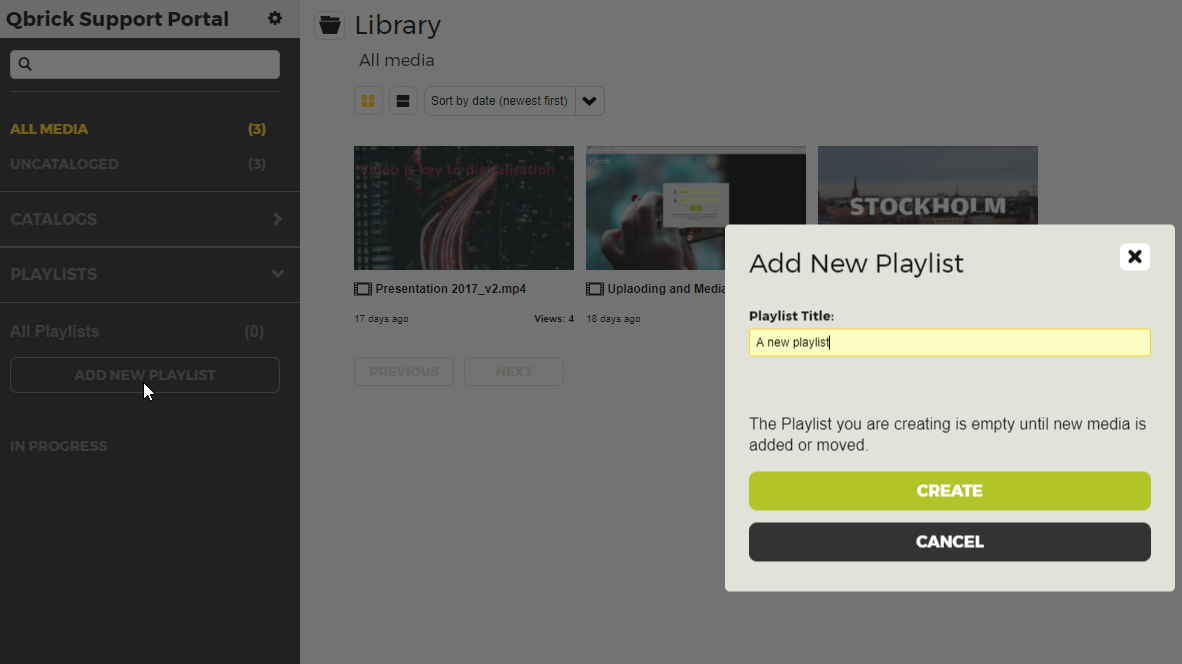 After creating your playlist you can start adding your desired medias to your playlist. That is done by just hovering over your media from your main library and click on "add to playlist" icon as it is shown here: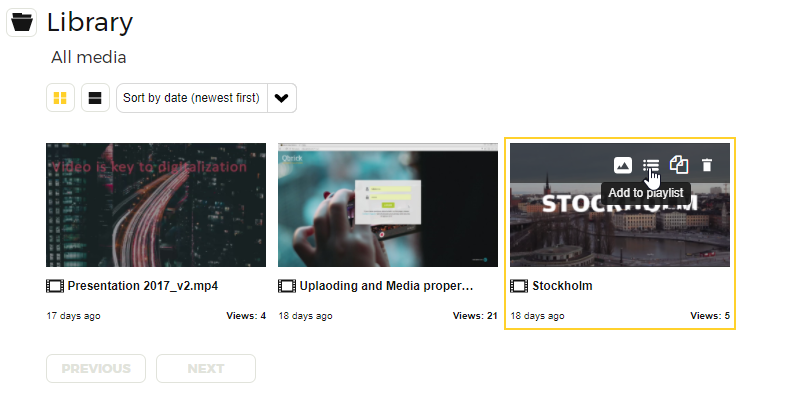 In the next pop-up you choose which playlist you would like to add your video to: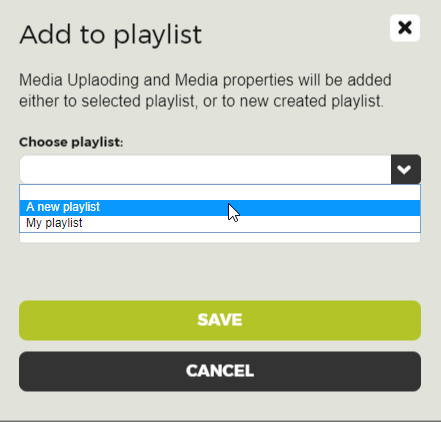 After adding your medias to your playlist you can now go to your playlist and get your playlist preview link and iframe under the Playlist details on the right Panel. Please note that in order to find playlist panel you should navigate to your playlist.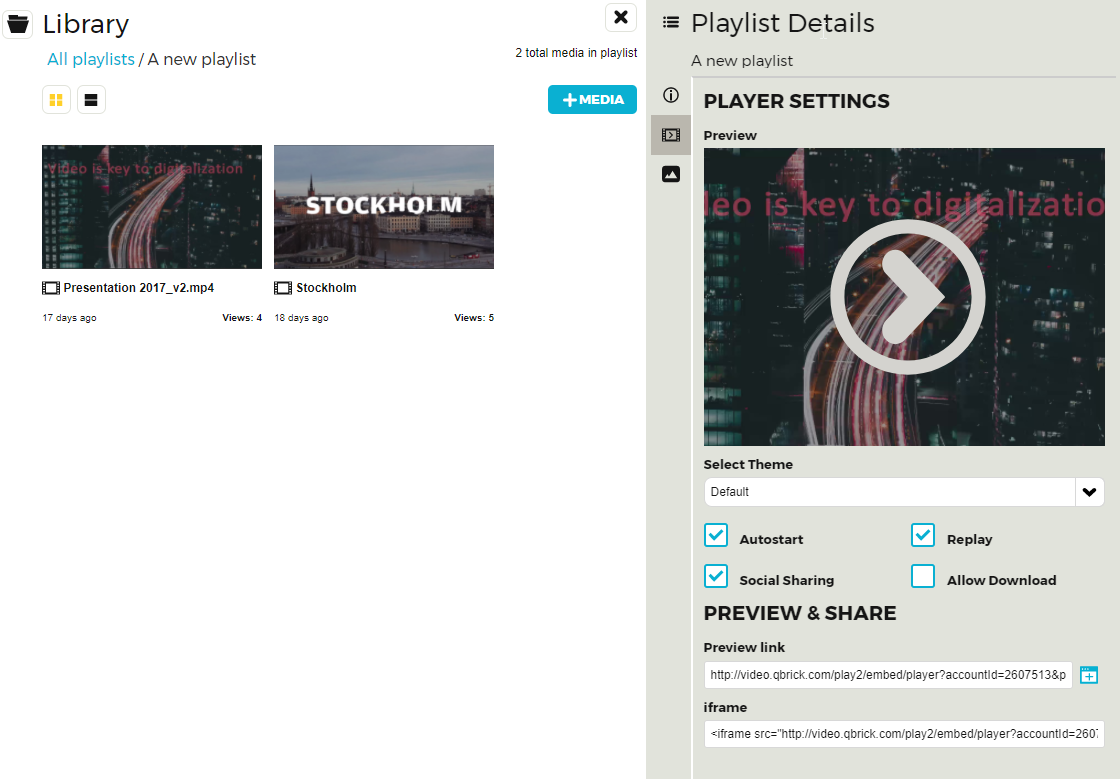 In the playlist preview link you can also find the list of you videos in the player bar as depicted here: