1. When you are in the Media Library start with navigating to the top left and press "New" and choose "Upload"
2. A window will appear and you can either browse for files on your computer or drag and drop them
3. Select the encoding profile for the video
4. Also, if you would like to, you can add your video to a catalog or a sub-catalog that you have created before.

After pressing upload, your file will be sent to the encoding system in order to be encoded. The process can take a few minutes or longer, depending on the file size and the encoding profile you have chosen.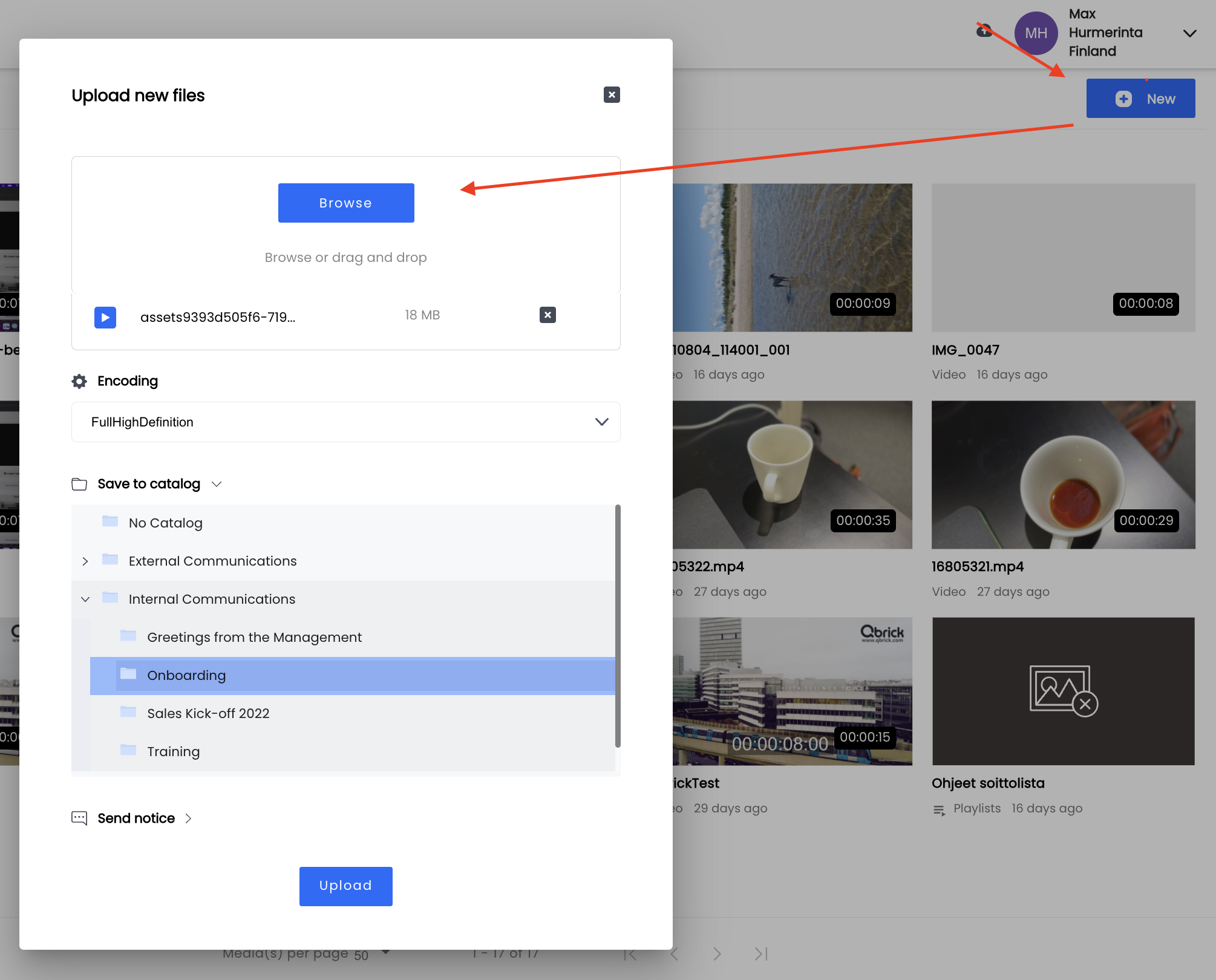 You can follow the uploading and encoding process by pressing the on the top right cloud icon in the navigation bar. Once the video is ready it will appear in the Media Library